3-Step Guide: How to Socially Interact Online
3-Step Guide: How to Socially Interact Online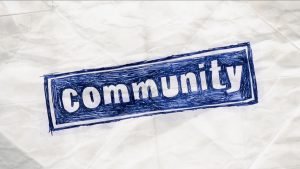 The internet is a massively powerful tool for learning more about anything we can think of, and a way we can connect with just about anyone on a social level. You can use online tools to communicate with current friends, make new ones, and even talk to complete strangers! If you aren't used to connecting with other people online, you might be wondering how to do so. Luckily, it's very easy and most people are doing it these days, even people who are not that tech-savvy.
---
Step 1: Find Online Tools
The tools you need to connect with people online are readily available and most of them are even free! There are plenty of instant messaging programs you can use or texting apps that don't require a phone line. Your friends, old and new, can use these tools to connect with you online on their phones or computers. The great thing about texting and instant messaging is that people can respond to messages once they are available, unlike calling which can disturb people. The downside to instant messaging and texting is that you do have to wait until your friends are available. With online chat rooms, there are always people online.
---
Step 2: Meet New People
When you meet new people on the internet you are opening up your circle to new opportunities. Use internet forums, chat rooms, and other online gathering places to make sure you get the best people into your life. Forums might be a bit slower with conversations happening over days instead of minutes. Chat rooms are one of the best places online to come when you are bored. Here, there are always people online and chats take place about specific topics. It's easy to find people with the same interests this way!
---
Step 3: Put Yourself Out There
When you are in a chat room you may have to go out of your comfort zone just a bit to make friends. You may have to speak out more than you want to or make jokes more than you are comfortable with. You may have to make sure that everyone knows who you are if you want to be memorable. However, the internet is a great place to experiment with being more loud or brash than you would be in your normal life. Take the reins and give these chat opportunities a shot! After putting yourself out there, you'll learn how to improve your social life. Eventually, everyone meets cool people and has fun!
Now you are completely ready to talk online in a chat room. Just follow these three simple steps, then you're ready to make new friends!
---
About The Author. — Menomg is an expert in communication and contributor to Joingy, a chat app to meet strangers. Visit their Official Blog for guides on similar chat topics.